What Our Clients Are Saying
Hey, I am Stas from Russia and i am doing well thanks to professional team from International Experience Club.They are not only helped me to find appropriate study program for my criteria and get study premit to Canada, but also found me a job. So right now i am enjoying my stay in Canada by getting degree in Hospitality sphere and already earning some money for my life. Amazing Guys!
Stanislav
Russian student/Hospitality degree
Hello, I appreciate you guys for your services and program that you found for me. Also it was great opportunity to get some English courses and use University Pathway Program in order to get my Human Resource Business Degree. I have got useful experience and acquired brilliant knowledge in Canada. Everything that i need for my future career! Cheers.
Edward
Belarusian student/ HR Degree
Thank you for professional immigration and study admission services in Canada.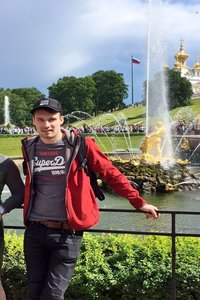 Alex
Russian Student/Business degree
Hi. My name is Edyta. I am from Poland.I am IT/web-developer, and I decided to update my computer knowledge by studying and working in Canada.Now I study, and work in Vancouver.This is a very nice place to be.See you in Canada! 🙂
Edyta
Polish student/IT degree
Thank you IEClub for providing me amazing opportunity to improve my English in Canada for professional level. Nowadays I am doing well in Italy thanks to my current bilingual status and your professioanl services. Regards, Julia!
Julia
Italian student/ ESL program
Hello from Kazakhstan! My name is Doszhan and i am getting my Business Degree in Canada right now. I used to take some services from IEClub and i am happy that I did it. I have got all information about getting study permit and future study program, which matched my expectations and possibilities.
Cheers!
Doszhan
Kazakhstan student/Business degree
I relied on IEClub services and happy to tell everybody, that nowadays I am enrolled to a Canadian High School, which opens great life opportunities for my future career and successful life. Cheers!
Sofia
Canadian student / High School